Posted by WKF head office on November 8th, 2023
The official poster from WKF ARGENTINA!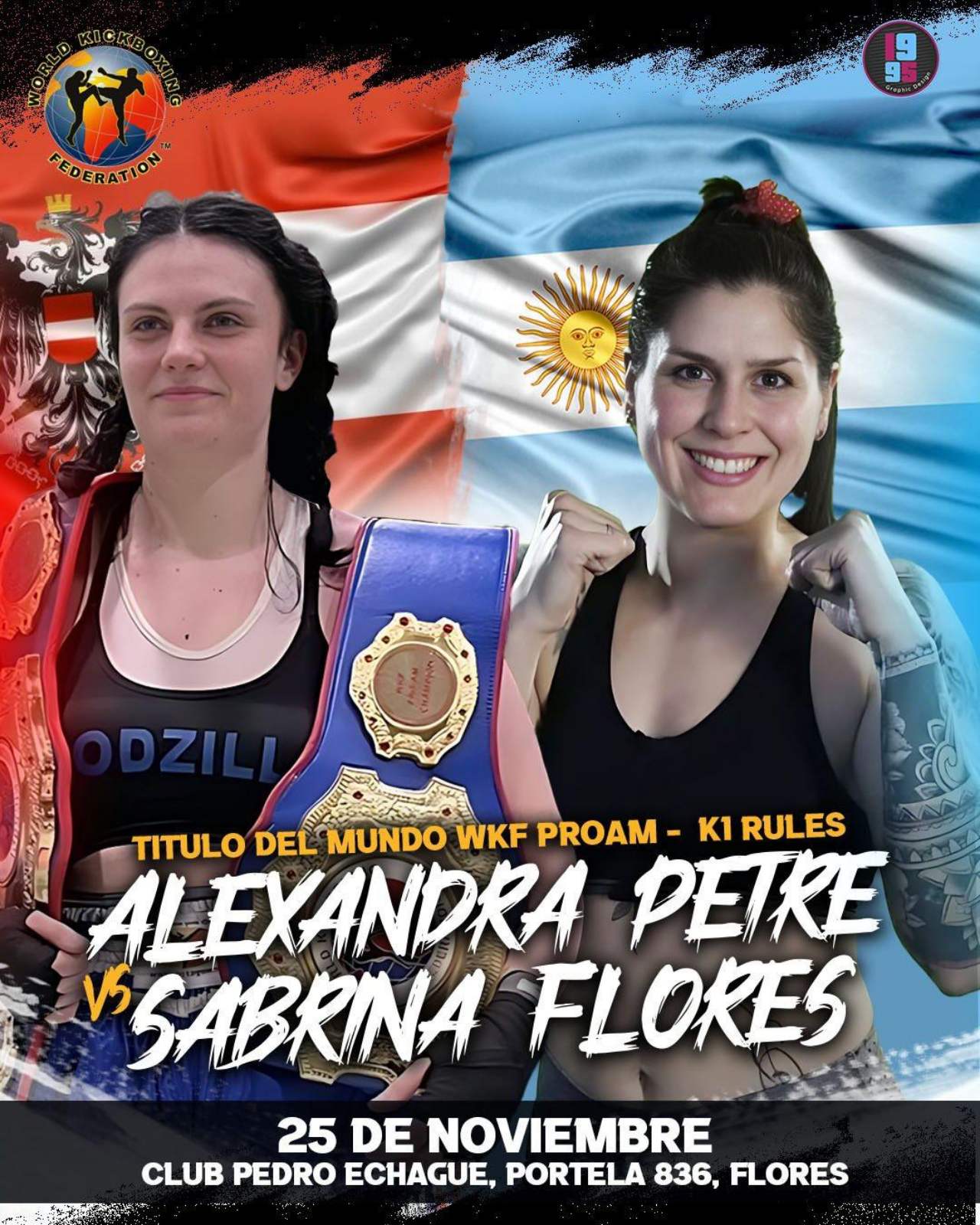 Austrian World Champion Alexandra "GODZILLA" PETRE will step into the ring against the absolute No. 1 in Latin America and world champion Sabrina FLORES on November 25th in Argentina's capital Buenos Aires.
Since there are hardly any opponents in Europe – neither in K-1 nor in boxing – a long journey of around 22 hours has to be accepted.
If anyone in US or Canada has an opponent,
Petre look forward to receiving a serious offer! 🙂
Flores is one of only 3 girls who won against Petre. Back in Cairo 2021 (!) in light contact.
But Alexandra won against Sabrina in K-1. So the direct duel is 1:1
A highlight of the "Pan American Championships" –
comparable to last European Championships in Italy
or the "African Championships" in Cameroon.
Many nations from North, Central and South America are expected there.
A TOP chance for further fights in Latin America and perhaps in the USA. A promoter in Florida has already shown interest, and negotiations are continuing in Buenos Aires.
As always, the weight class is Ladies Heavyweight +66 kg, it follows K-1 rules, and the fight is scheduled for 5 rounds.