Posted by WKF head office on June 1st, 2022
This is the Grand total medal record
of our TOP TEN countries from
all WKF World Championships in the past !

Leading continent is today WKF EUROPA
Our best Latin American country WKF ARGENTINA is on pos. 3rd   60/61/36
Best North American country is WKF CANADA on pos. 11th  16/24/9
first Asian country is WKF IRAN pos. 15th  15/2/7
Best Africans are WKF SOUTH AFRICA on pos 18th, 9/4/3
Down under WKF AUSTRALIA hold on position 34th, 1/2/3 
… and by the way, USA is not even among the first 20 in the World ranking !
We hope for a bigger and better US team in France 2024 !!!

Where are the "American US heroes and World Champions" in Thionville?
At home on his own little local event …
everybody could be the champion …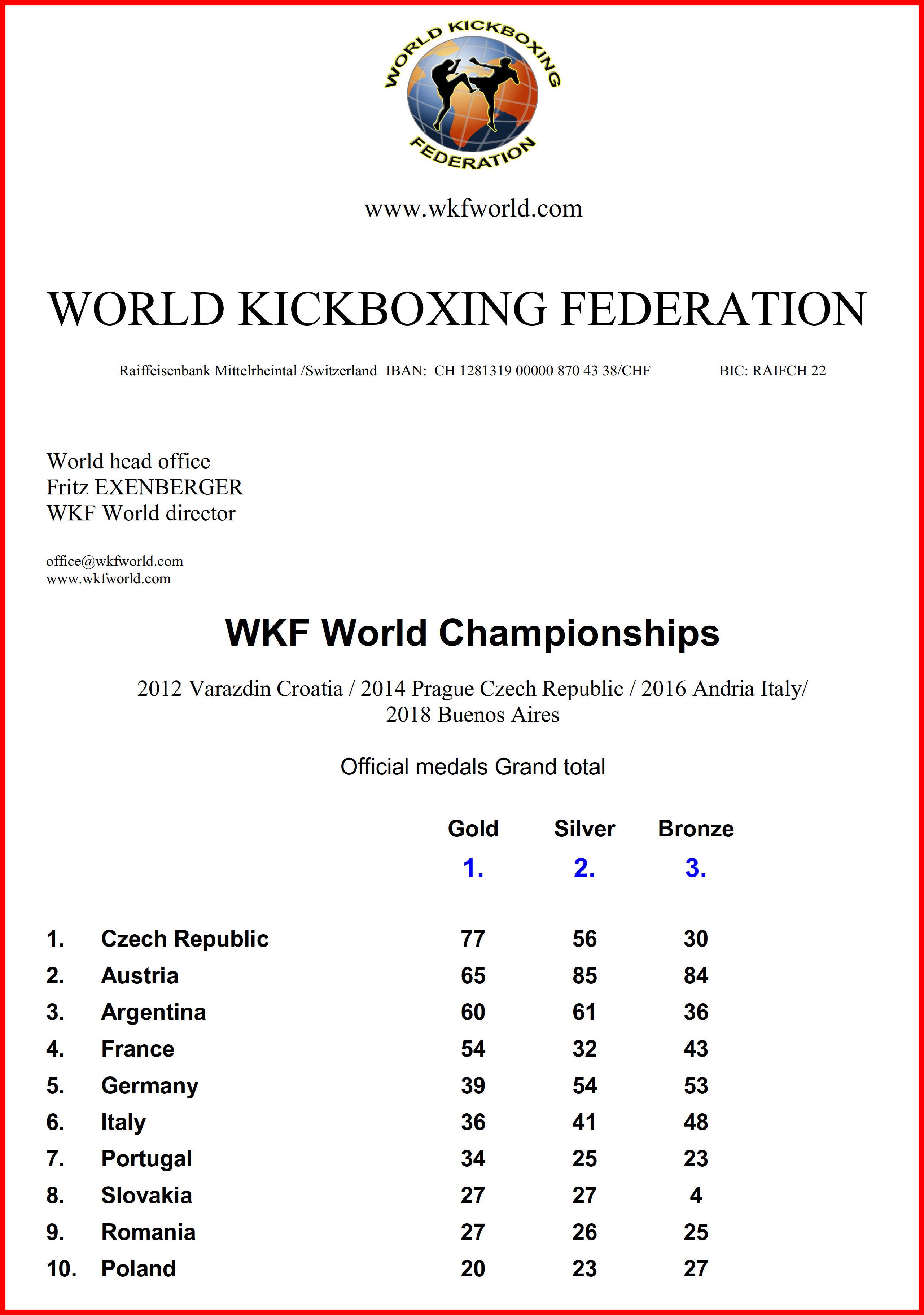 but to compete on the highest level, our World championship and
to challenge the best fighter of the World –
this is a different story
So many countries attended in the past without any medals,
we hope for good luck and more success next time !
In total we had 76 different countries attending, now we expect a new record on countries and fighters.