Posted by WKF head office on March 26th, 2014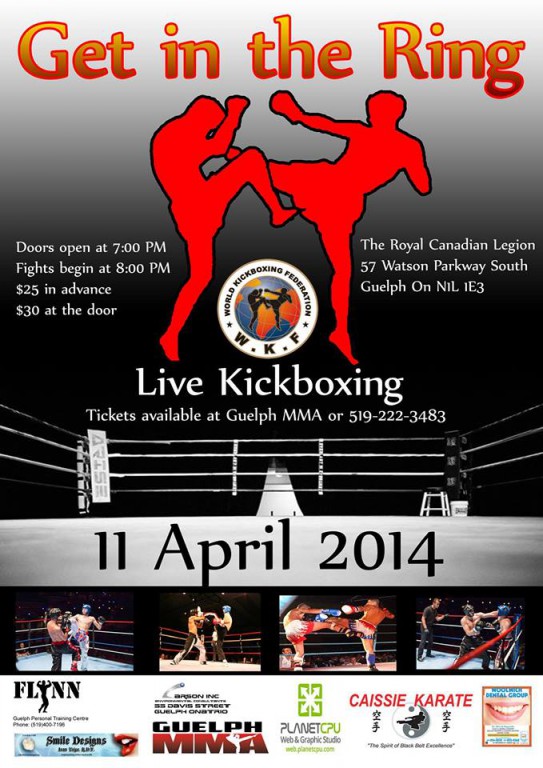 WKF CANADA president Mr. Wolfgang BRUTTER announce proudly next event. After the huge success on the sold-out last event in Guelph is this now the next promotion.
Main sponsor is again

Fight & More
At the same time WKF CANADA promote also the Canadian referee seminar on March 29th to get referees and officials for the upcoming World Championships in Prague, Czech Republic, November 10th-15th.
For full information send just mail to WKF CANADA office.