Posted by WKF head office on April 2nd, 2016
WKF USA head office in Muskogee in Oklahoma has evolved. Our CEO Mr. Ty PILGRIM is running famous "Thunder Boxing Gym" and head coach as well as manager of many Champions.
Thanks to his excellent contacts to Europe, international managers and promoters World wide, he is in negotiations for his Champions to fight in Europe and Australia soon.
One of the best female US Champions Colby FLETCHER is now in Bantamweight 120 lbs/54,50 Kg on 4th position.
Serious promoters are very interested to invite her for WKF Intercontinental title in Europe after summer this Year.
On schedule for November is next North American continental title vs. a WKF Canadian Champion.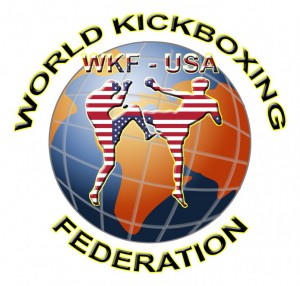 The selection for the US team for the World Championships in November in Andria, Italy, has begun.
If you are "real tough fighter" and want to represent USA during this major event contact Mr. Pilgrim today by mail.
Full informations about the WKF World Championships is here !
New leadership in WKF USA
Because of the great success of our WKF more and more important managers join our team.

Art Davie is new Board Member of the WKF USA and special advisor
He is a business executive and entrepreneur formerly active in Southern California advertising circles.[1] 
In 1993, he created and co-produced the tournament which became the televised Ultimate Fighting Championship.[2][3][4]In 1998, Davie, as vice-president of K-1 USA, brought the successful K-1kickboxing franchise from Japan to Las Vegas and North American pay-per-view television.[5] 
In 2003, Davie was an executive producer with Mandalay Sports Entertainment. In 2006, he became vice-president of television at Paradigm Entertainment Group.[6]  In 2014, Ascend Books published Davie's book, Is This Legal?: The Inside Story of the First UFC from the Man Who Created It.[7] Sean Wheelock assisted in the book's research and writing. In November 2014 he became an inductee of the Legends of MMA Hall of Fame, alongside Big John McCarthy, Pat Miletich, Fedor Emelianenko, and Rickson Gracie.
New WKF USA Administrative Director Mr. Nathan HENDRICKSON is attorney at law and responsible for all future legal matters.
Three new WKF state directors:
Oklahoma – Michael Hayes
Missouri – Wes Wasmer
Illinois – Aurelio Delarosa
Colby FLECHTER take care about all fighter requests.
A new manager with excellent contact to UFC and more is coming on board as well.
Soon we will announce more board members. Stay tuned !!!