Posted by WKF head office on March 18th, 2016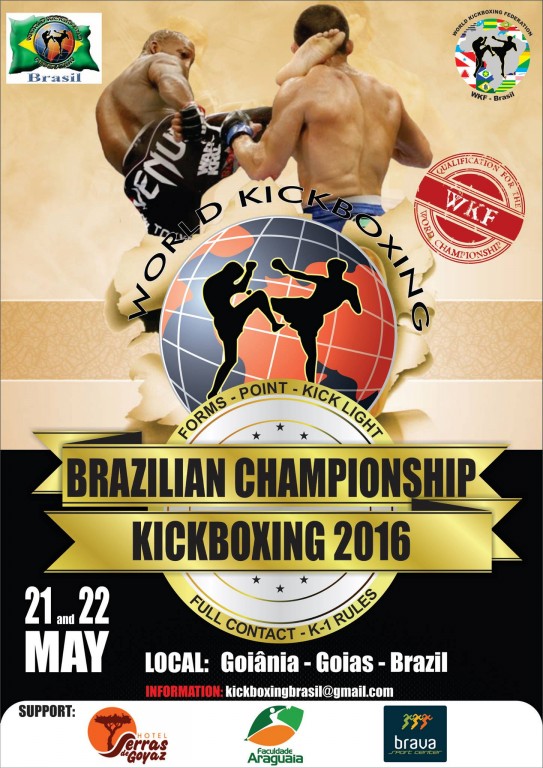 WKF BRAZIL president Hans ROMANOWSKI announce already next event on May 21st in central Brazil City Goiania.
The "Brazilian Championships" are the next qualification for the Brazil national team for the World Championships in Andria in November.
You can fight in Kick-Light and K-1 style. Venue: Hotel Serras de Goyaz; Av.Paranaiba,1445 ; Setor Central Zip Code: 74025-010 ; Goiânia -Goias.
Next scheduled events coming soon.