Posted by WKF head office on March 4th, 2016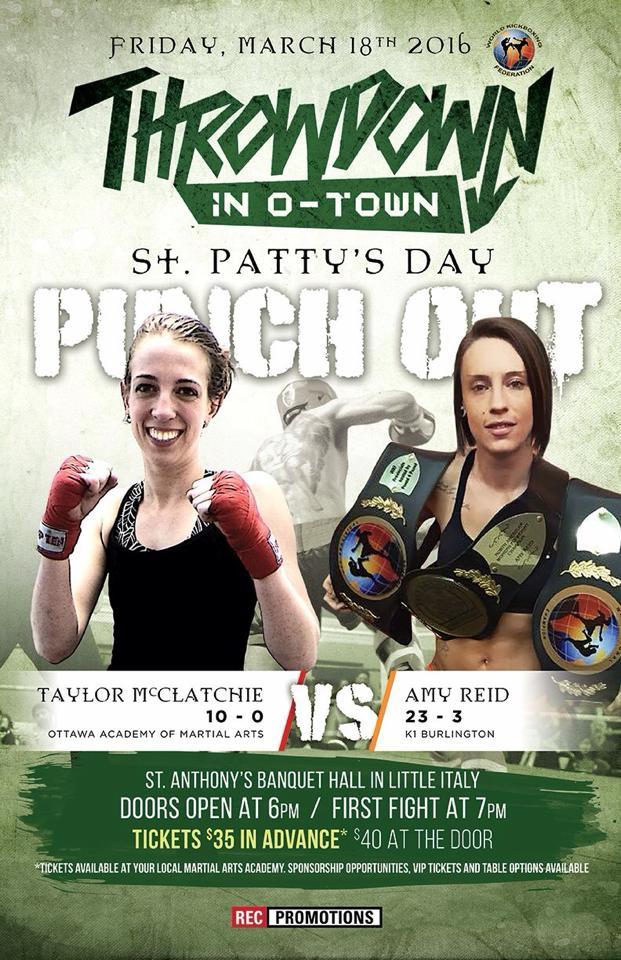 Next Top class event in Canada on March 18th.
Amy REID from K1 Kickboxing Academy in Burlington, Ontario is back in the ring again.
She is the upcoming raising star of female fighters in Canada.
This time she fight Taylor McCLATCHIE from Ottawa Academy of martial arts.
Amy´s coach Vic COSTA comes right now back from World referee seminar in Italy with international WKF judge and referee license.
Mr. Costa said:
"Amy was asked to fight on this open WKF Provincial -K1Title and we took the match just prior to leaving for Italy!
Taylor is a passionate and upcoming female fighter, Amy is the most experienced and holds an event title, Provincial and National belt from 2015.
 This fight is at a heavier weight class, the provincial belt in the pic was in 2014 at 119-126″

The next big fight is scheduled in Austria May 29th for WKF Intercontinental PRO-AM title. Wait and see !