Posted by WKF head office on January 7th, 2016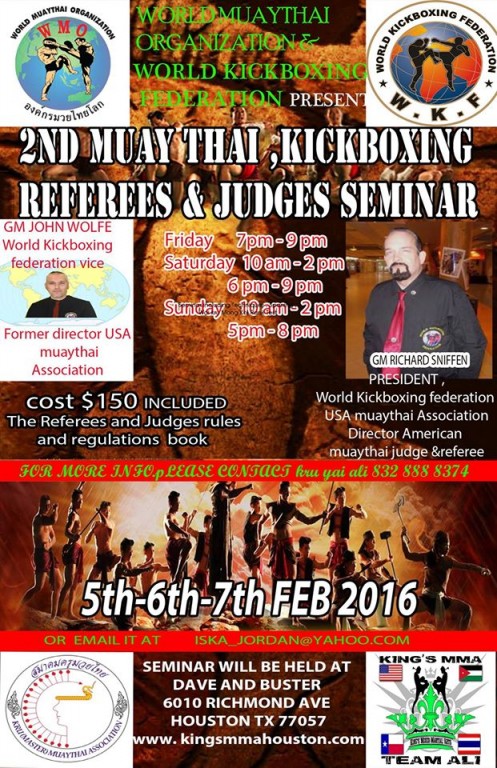 Coaches ,Fighters and Members YOU HAVE A REAL CHANCE to be officially CERTIFIED as a Muay Thai and kickboxing Referee and Judge.
Seminar will be held at "Kings MMA Houston".
FEB 5TH,6TH &7TH will be led by
WORLD MUAYTHAI ORGANIZATION & WORLD KICKBOXING FEDERATION
GRAND MASTER RICHARD SNIFFEN & GM JOHN WOLFE.
Everyone welcomed, please share, tag friends , invite everyone and support real Muay Thai in Texas.
Inbox me your info , or text me 832 888 8374 kru yai Ali Alhalabi